Reliable network connectivity is essential for ensuring your data is available wherever and whenever. This critical data assists with your organisations operations and provides the basics for meeting your strategic direction.
This has never been more essential for modern virtualised, converged and hyper converged Data Centre and LAN infrastructure that is vital for the delivery of critical applications.
Data-Shield focuses on data centre network support services, by supporting a range of IT equipment across the typical lifecycle including spares, upgrades, break fix, system assurance and security compliance. Our expertise also places us in an excellent position to deliver comprehensive data centre infrastructure management upgrades and data centre migration planning using Network Virtualisation technologies.
Choosing our post warranty network support and maintenance services guarantees that networking hardware is maintained according to OEM specified standards. This provides reassurance that your networking equipment will continue to function as expected and reduce operational downtime, which will have an immediate impact on service levels, generating unplanned costs and delays.
Data-Shield is the UK's leading data centre management specialist that provides technical support for networking equipment from manufacturers including Brocade, Cisco, HP and Extreme.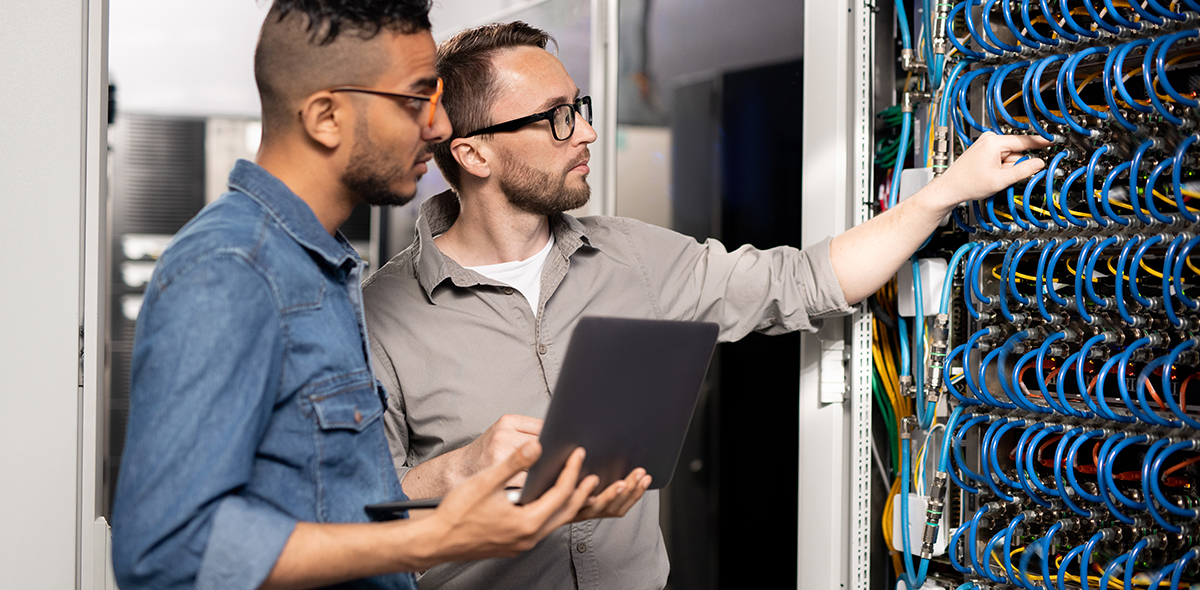 To Be Cost Competitive
Reduce Your Downtime
Extend Product Lifecycle
To Be Cost Competitive
Our specialisation allows us to offer cost competitive data centre IT support maintenance contracts delivered by a highly qualified technical team, for remote assistance and onsite call-out across the UK. With Data-Shield, your organisation can reduce the cost of training on networking equipment, OEM support contracts and costly spares procurement.
Reduce Your Downtime
Data-Shield is dedicated to providing data centres with reliable data centre connectivity solutions through the use of specialist testing and measurement equipment. Outsourcing you network support, you can simplify the administration and billing processes, further reducing your operational overheads for greater savings and speedier resolutions to problems.
Extend Product Lifecycle
All Data-Shield's IT support services are delivered through a single-point-of-contact, utilising the comprehensive range of skills and resources within our dedicated 24/7 technical support centre. Data-Shield experts have a minimum of 15 years' experience within network technologies. We are committed to delivering the highest standards in network support services offering unrivalled levels of cover in order to minimise downtime and increase operational efficiency.
Don't take our word for it
What's the Benefits to your Business?
Savings of up to 70% 
on current OEM storage maintenance costs
A single point of contact
for all your storage hardware support requirements.
Flexible coverage
that targets your changing business and IT needs.
Expert support
for all storage hardware, including legacy equipment declared EOL
Don't take our word for it
See what our clients have to say
"By using a single highly skilled service company that supplies expert troubleshooting, the group reduced risk and has extended the value of its technology investment."
Major UK Online Retailer
"Like many organisations, our primary and secondary SANs have grown organically over many years and now consist of elements from multiple vendors. Data-Shield provided certified and audit specialists across all of our equipment that fit the bill perfectly."
Steve Harding, British Airways
"Data-Shield helped us avoid an expensive upgrade and reduced the costs and complexity of our maintenance and support. "
UK Major Online Retailer